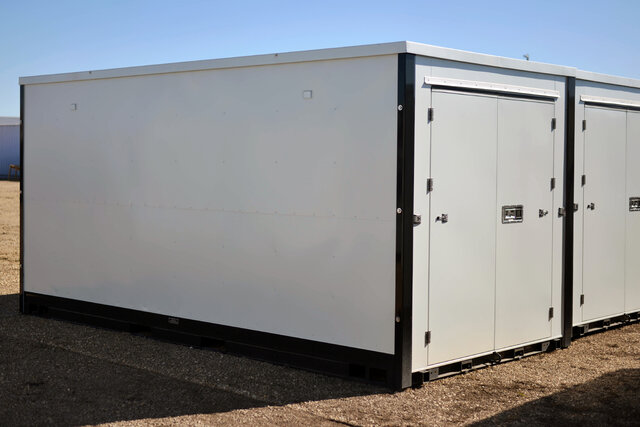 Description
Interested in a container a little less "rugged" than a traditional shipping container? These brand new 16' and 20' (actually closer to 19') containers weigh up to 1,500 pounds less and are more HOA friendly than their commercial counterparts. However, they still feature all-steel construction and are strong enough to stack 3 high while loaded up with 10,000 pounds.
Delivery is free to within 40 miles of our Caldwell yard for all purchased containers. Our delivery system is relatively lightweight and very nimble. We can traverse over yards, down narrow driveways, and…unlike a traditional truck or trailer…we require almost no space in front of or behind the area of final placement.
Click here to download all images in full resolution: https://www.dropbox.com/sh/83g1msxtduhrepv/AAB-rFHmBumIw1589uXxkbOfa?dl=0
The smooth walls can be left bare for a clean look, or we can coordinate with our vinyl applicator to get them designed any way you like.
The bright white interior makes for improved visibility.
The interior has non-slip, rubberized flooring.
The doors have heavy duty latches for multiple locks…
Weather stripping and a courtesy drip protector…